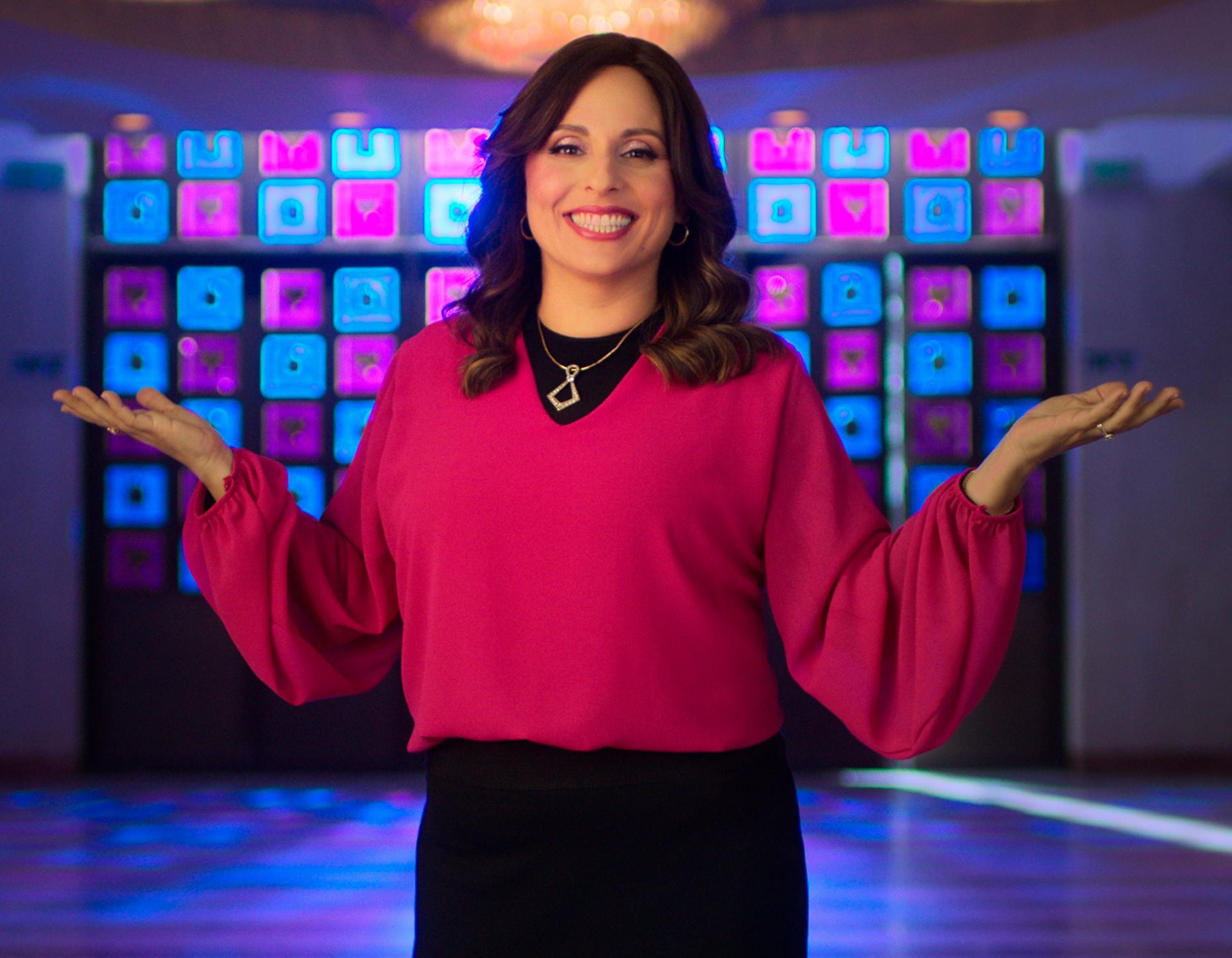 YU Night Out with Aleeza Ben Shalom
For singles, couples and students - you'll be glad you came
Saturday, March 2, 2024
Doors: 7:30pm, Show: 9:00pm
United Palace 4140 Broadway at 175th Street
New York, NY 10033
Aleeza Ben Shalom is the host of the Netflix shows "Jewish Matchmaking." The show has just been picked up by Netflix for a second season, which will premier in May 2024.
Couples, singles and students will love Aleeza's warm and funny three-part show on Motzei Shabbos: stand-up comedy (how did a Jewish girl from Philly end up a world-renowned matchmaker?), followed by interviews with newly matched couples, and then live matchmaking in the audience.
A private reception with Aleeza for VIP donors will be held from 7:30 - 8:30 p.m., followed by the show at 9 p.m.
YU Night Out with Aleeza Ben Shalom is sponsored by YU Office of Alumni Affairs in conjunction with YU Connects.
Contact the Alumni Office to discuss being a sponsor at .
Aleeza Ben Shalom is the renowned globe-trotting Jewish matchmaker, who has captivated audiences worldwide with her highly popular Netflix show, "Jewish Matchmaking." The show reaches millions of viewers across 130 countries and is being translated into 37 languages; Aleeza has become a true international sensation. Aleeza finds immense joy in hearing herself dubbed in Swahili, further solidifying her global impact.
Beyond her impressive television career, Aleeza is a multifaceted professional, excelling as a matchmaker, dating coach, speaker and author. Her books, Get Real, Get Married: Your Guide to Get over Your Hurdles and Under the Chuppah and Virtual Dating: Your Guide to Relationships in a Socially Distanced World, have provided invaluable guidance to countless individuals seeking love and companionship.
As the founder of Marriage Minded Mentor, an esteemed platform connecting singles worldwide with expert dating coaches, Aleeza and her dedicated team help individuals navigate through the intricate journey of finding love, irrespective of age, affiliation or life stage. Their mission is to empower singles and assist them in achieving meaningful relationships.
Aleeza has two podcasts: "Matchmaker, Matchmaker" with Montreal's "Love Rabbi" Yisroel Bernath, where they answer questions on dating and relationships, and "The Yentas" with matchmakers Michal Naisteter and Danielle Selber, who take questions from real people navigating dating right now and yenta about it with their signature insight, perspective and compassion.
Aleeza's expertise has earned her widespread recognition in the media. Her insightful relationship advice has been sought after by prestigious outlets such as BBC World News, NPR, Rolling Stone, People and Women's Health.