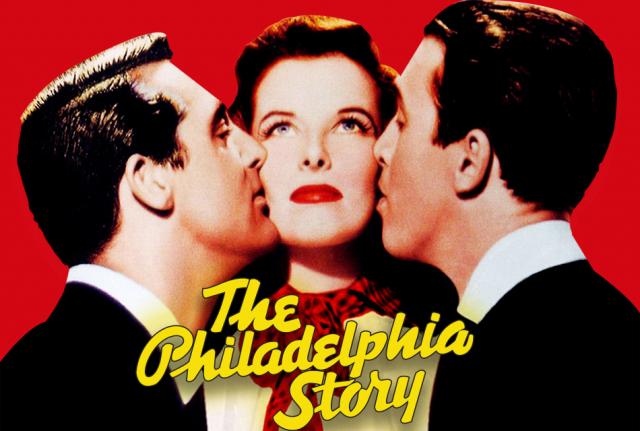 The Philadelphia Story (1940)
| | |
| --- | --- |
| When: | Monday, February 10, 2020 7:30pm |
| Where: | United Palace, 4140 Broadway, New York, NY 10033 |
| What: | Movie |
6:30 PM Doors, 7 PM Pre-Show, 7:30 PM Movie
Title: The Philadelphia Story
Release Date: December 26, 1940
Celebrate Valentine's Day with an 80th Anniversary screening of The Philadelphia Story! Midnight swims with the wrong man, drunkenness, and three potential grooms are a recipe for one of the greatest romantic screwball comedies of all-time. Arrive at 7pm for a special pre-show presentation by Tony Award-Winner Kelli O'Hara!
Kelli O'Hara is one of the biggest stars on Broadway, and her work in film, television, and opera have made her acclaim even greater. In addition to her Tony Award win for Best Leading Actress in a Musical for The King & I and seven Tony Award nominations, O'Hara has received an Emmy nomination, has earned two Grammy nominations, recorded two albums, and has starred at The Metropolitan Opera…and now she'll be taking the United Palace stage!
Brief Synopsis: When a rich woman's ex-husband and a tabloid-type reporter turn up just before her planned remarriage, she begins to learn the truth about herself.
Cast: Cary Grant, Katharine Hepburn, James Stewart, Ruth Hussey
Director: George Cukor
Writers: Donald Ogden Stewart (screenplay), Philip Barry (original playwright)
Length: 1 hr 52 min

"Movies at the Palace: Our Favorites From Warner Bros." take place at the stunning United Palace, formerly the Loew's 175th Street Theatre, which opened in 1930 as a deluxe movie theatre and vaudeville house, now celebrating its 90th anniversary. Purchased by the United Palace of Spiritual Arts in 1969, today we are "the Home of Spiritual Artistry," and we honor our past by reinventing the movie-going experience, pairing screenings with pre-show entertainment and expert Q&A's.
THANK YOU TO OUR SPONSORS:
The Miranda Family Fund