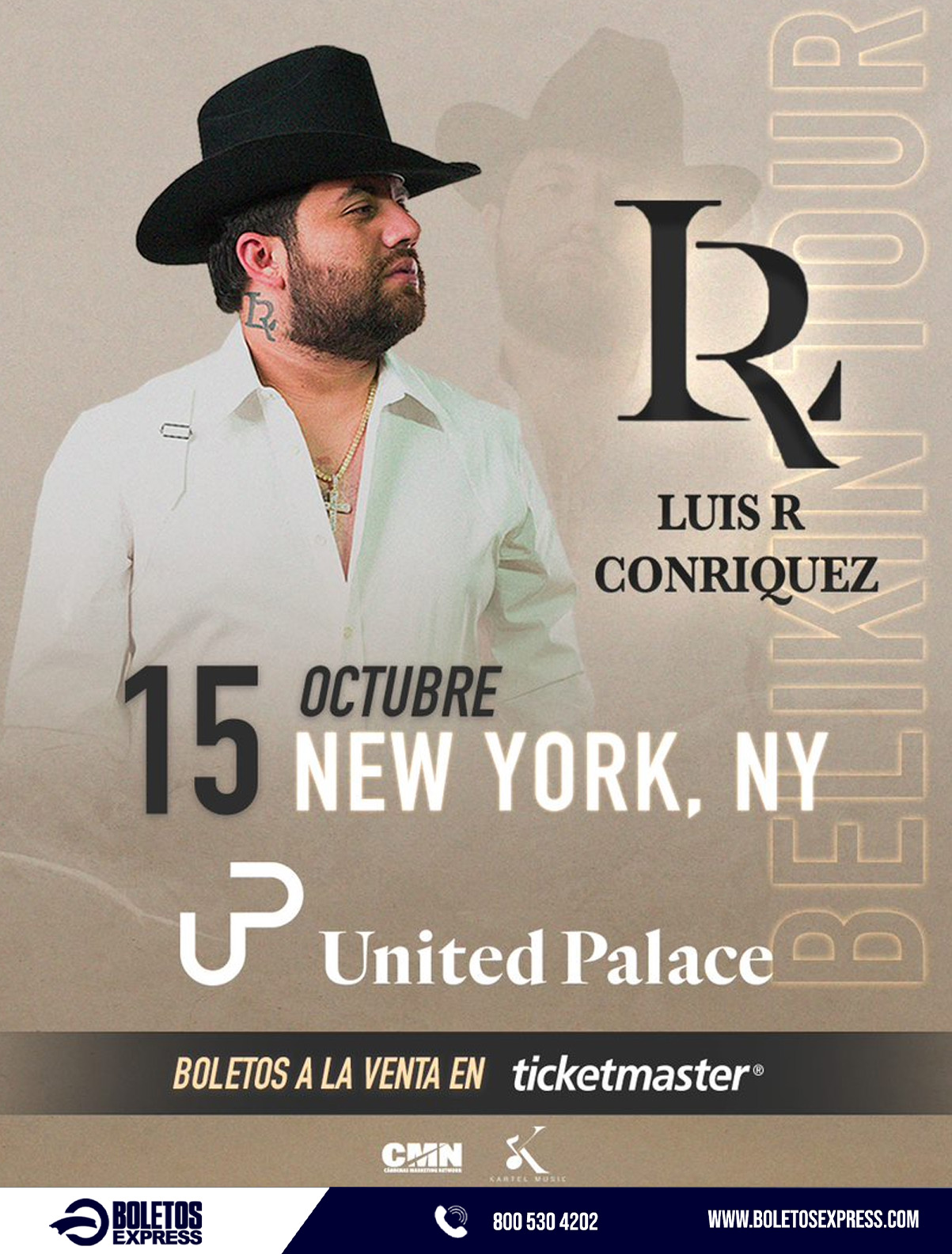 LUIS R CONRIQUEZ
Cancelled
Sunday, October 15, 2023
Doors: 6:30pm, Show: 8:00pm
United Palace
4140 Broadway, New York, NY 10033
Luis R Conriquez
Luis R. Conriquez is a talented songwriter, singer, and recording artist hailing from Sonora, Mexico. Known for his modern corridos and bandas, he has amassed a remarkable discography of over 100 songs released between 2018 and 2021. His 2018 debut album, "Mis Inicios," showcased his talents with tracks like "Mi Apodo El 50" featuring Los Minis de Caborca. He continued to impress with albums like "Poco Pero Locos," "Aqui Seguimos de Pie," and the breakthrough "Corridos, Vol. 2."
Conriquez gained widespread acclaim for his ability to compose in a modern style while maintaining the essence of traditional corridos. With millions of monthly listeners on Spotify and a dedicated following on social media, Luis R. Conriquez has established himself as a prominent figure in the Mexican music scene.
United Palace welcomes him to our stage for the first time.