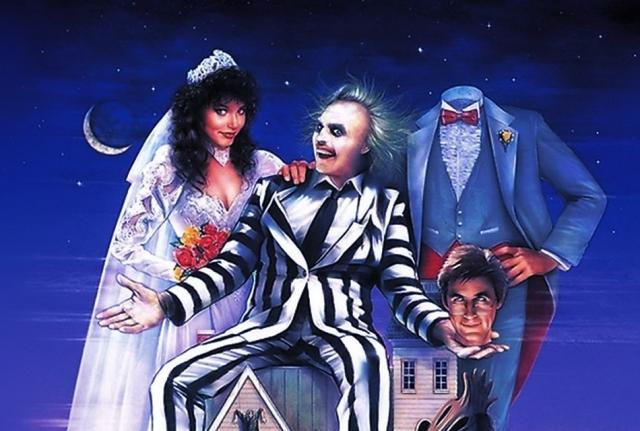 Beetlejuice (TBA)
Movie Screening
| | |
| --- | --- |
| When: | 7:30pm |
| Where: | United Palace, 4140 Broadway, New York, NY 10033 |
| What: | Movie |
Beetlejuice originally scheduled for March 18, 2020 has been postponed.
We encourage you to save your tickets and present them for admission on the new date, which will be announced at a later time.
If you cannot attend the new date, after its determined please contact your original point of purchase for refund information.
Once the new date has been established, all ticket buyers will be notified via email.
We apologize for the inconvenience.
6:30 PM Doors, 7 PM Pre-Show, 7:30 PM Movie
"Movies at the Palace: Our Favorites from Warner Bros." continues with the funniest dead guy alive, Beetlejuice, Beetlejuice, Beetlejuice! On March 18th, revisit the "Neitherworld" on a 52-foot screen in Manhattan's fourth largest theater. Be sure to arrive at 7pm for a special pre-show introduction by Broadway's own Beetlejuice, Alex Brightman!
Alex Brightman is a writer and two-time Tony Award nominee living in New York City. On stage, Alex is currently starring in Beetlejuice on Broadway, for which he received multiple nominations including a Tony Award nomination and the honor of Broadway.com's 2019 Star of the Year. He also originated the role of Dewey Finn in School of Rock on Broadway, which earned him his first Tony Award nomination. Other Broadway credits include: Matilda, Big Fish, Wicked, and Glory Days. Television credits include Documentary Now!, The Good Fight, SMILF, and Royal Pains. Playwriting credits include: Everything is Fine, We Left It Here, and Slow Children. Musical writing credits include It's Kind of a Funny Story, Make Me Bad, The Whipping Boy, and The Life and Slimes of Marc Summers. Alex also wrote and developed the newest touring Disney on Ice spectacular titled Mickey's Search Party, and he recently sold and developed The Allard, a series/pilot for NBC. You can see Alex in the upcoming film, Here Today, and you can hear him on this October's Teen Titans Halloween episode where he will be voicing Beetlejuice.
Brief Synopsis: The spirits of a deceased couple are harassed by an unbearable family that has moved into their home, and hire a malicious spirit to drive them out.
Cast: Michael Keaton, Alec Baldwin, Geena Davis, Jeffrey Jones, Catherine O'Hara, Winona Ryder
Director: Tim Burton
Writers: Michael McDowell and Warren Skaaren (screenplay), Michael McDowell and Larry Wilson (story)
Length: 1 hr 33 min
Release Date: March 30, 1988
"Movies at the Palace: Our Favorites From Warner Bros." take place at the stunning United Palace, formerly the Loew's 175th Street Theatre, which opened in 1930 as a deluxe movie theatre and vaudeville house, now celebrating its 90th anniversary. Purchased by the United Palace of Spiritual Arts in 1969, today we are "the Home of Spiritual Artistry," and we honor our past by reinventing the movie-going experience, pairing screenings with pre-show entertainment and expert Q&A's.
THANK YOU TO OUR SPONSORS:
The Miranda Family Fund