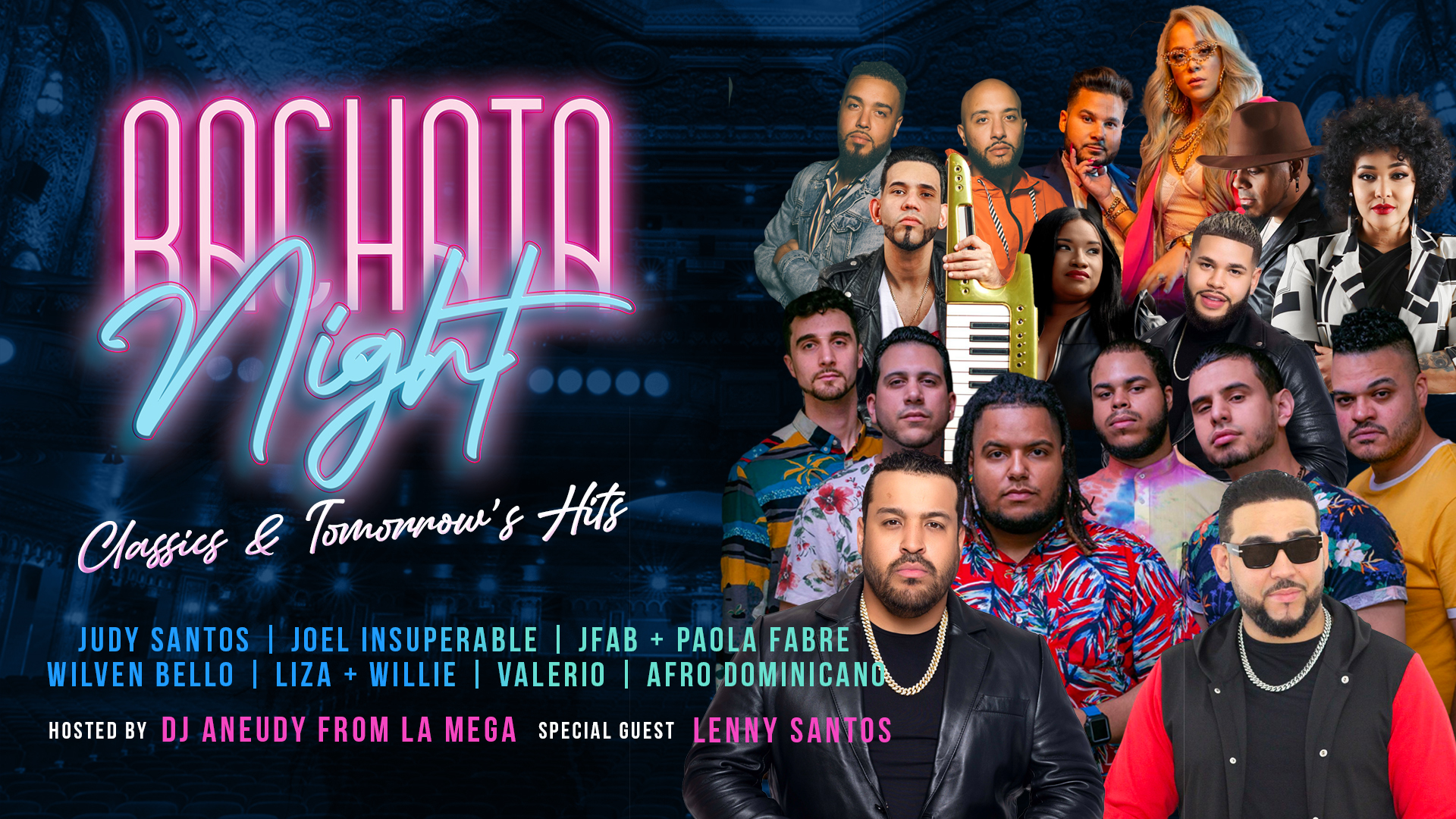 BACHATERIA
From the Fields to the Palace
Saturday, August 5, 2023
Doors: 6:30pm, Show: 8:00pm
United Palace
4140 Broadway, New York, NY 10033
DISCOUNT CODE: BACHATERIA
A live concert event celebrating the rich history, founding heroes, and future stars of the globally expanding genre of Bachata music.
Originating in the rural poverty of the Dominican Republic in the 1950s, Bachata has since become an international sensation.
Featuring special guest Lenny Santos, a.k.a. Len Melody, a Dominican-American guitarist, composer, producer and entrepreneur who rose to global fame as the co-founder of Aventura where he served as producer, lead guitarist, vocalist, composer and musical director, and is responsible for the group's distinctive sound.
Starring rising Bachata stars Judy Santos, Joel Insuperable, JFab & Paola, Valerio, Wilven Bello, and Liza + Willie, and a special appearance by Afro-Dominicano.
This program is supported by the United Palace of Cultural Arts, in part, by public funds from the New York City Department of Cultural Affairs in partnership with the City Council
FOR ADA SEATS AND GROUP DISCOUNTS CALL 800-530-4202